Faith & Fun Book Club
Introduction
The Faith & Fun Book Club meets approximately six times each reading year (September through September) to discuss books written by noted Catholic authors, or that broadly deal with spiritual or religious themes.
Meetings dates and times will be announced shortly, but will generally an evening during the week.
An informal discussion of the book will last for about 60 minutes while we enjoy a light meal such as pizza or subs.
All are welcome to join! The only prerequisite is the desire to enjoy some good books, meet new friends, and engage in fun conversation and fellowship.
Annual dues $10.00 per person (covers cost of refreshments/meals for the season). Each book is individually purchased and members can order through the club or obtain on their own.
Members do not need to participate in all the reading selections...you may come and go as you wish (of course we encourage you to attend as many as possible!)
2016-2017 Reading Selections
Click on the book image to be taken to Amazon.com for more details and purchase options.
September 2016
"Just Call Me López: Getting to the Heart of Ignatius Loyola" by Margaret Silf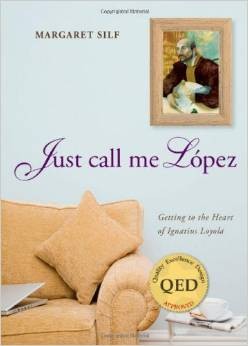 A simple happenstance can change the course of the future. When Rachel finds herself injured in a bicycling accident, she's lifted up by a stranger named López, whom we recognize as St. Ignatius of Loyola.
Margaret Silf's Just call me López follows the unlikely friendship between the 16th-century saint and the 21st-century woman. Their journey together in this historical fiction centers on transformation: St. Ignatius' shift from being a raucous youth to a devoted pilgrim of God, and Rachel's change as her newfound friend gently guides her through the daily struggles of life. Their grace-filled and reflective conversations—over many cups of coffee—will slowly shape your heart and soul as well.
November 2016
"When Saint Francis Saved the Church: How a Converted Medieval Troubadour Created a Spiritual Vision for the Ages" by Jon M. Sweeney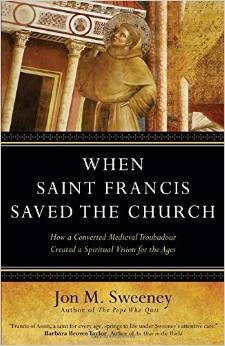 Jon M. Sweeney's compact book sets the poor man of Assisi in thecontext of the church and society of his day, demonstrating how Francis often trod on dangerous ground—and why no pope had taken his name for 800 years. Early on, the author dispatches our weak, pious notions of Francis. In their place he describes a man whose revolutionary approaches to friendship, poverty, spirituality, death, nature, and people on the margins drew many to his side, even though few could hack what it really meant to follow him.
Sweeney deftly shows how Francis, ahead of his time, is also a man for our time, less interested in doctrines and debates than in how humans ought to treat the world and one another.
January 2017
"On Heaven and Earth: Pope Francis on Faith, Family, and the Church in the 21st Century" by Jorge Mario Bergoglio and Abraham Skorka​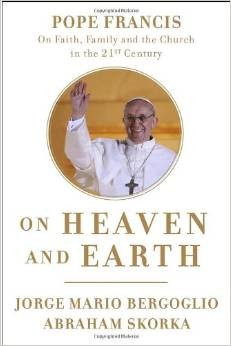 Long before the "culture of encounter" became a signature phrase of Pope Francis' papacy, Jorge Mario Bergoglio lived it in his ministry in Buenos Aires. One of the most fascinating records of his open-minded embrace of dialogue and friendship across different backgrounds is the book On Heaven and Earth, which captures his conversations with his good friend Rabbi Abraham Skorka.
Covering a wide range of topics—from God, prayer, and the future of religion to atheists, science, women, poverty, globalization, same-sex marriage, and abortion—these conversations provide a window on the thinking and new approaches with which Pope Francis has been surprising the world.
Although it covers controversial topics, this book is short on newsy sound bites. Instead, grounded in both participants' deep love of scripture, it models the kind of honest heart-to-heart that the pope's culture of encounter invites all of us to emulate.
March 2017
"The Screwtape Letters" by C.S. Lewis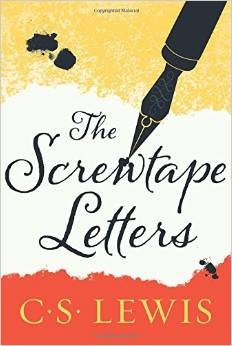 The Screwtape Letters by C.S. Lewis is a classic masterpiece of religious satire that entertains readers with its sly and ironic portrayal of human life and foibles from the vantage point of Screwtape, a highly placed assistant to "Our Father Below."
First published in February 1942, the story takes the form of a series of letters from a senior Demon Screwtape to his nephew Wormwood, a Junior Tempter. The uncle's mentorship pertains to the nephew's responsibility for securing the damnation of a British man known only as "the Patient".
At once wildly comic, deadly serious, and strikingly original, C.S. Lewis's The Screwtape Letters is the most engaging account of temptation—and triumph over it—ever written.
May 2017
"Rediscover Catholicism" by Matthew Kelly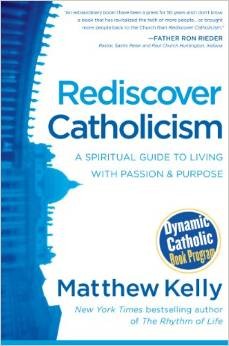 Over the past 20 years, Matthew Kelly has seen more of the world than most presidents and more of the Church than most bishops. Now, in this unique and timely book, he proposes that Catholicism is not a lifeless set of rules and regulations, but a way of life designed by God to help each person reach his or her full potential. With remarkable insight, Kelly dispels dozens of myths that surround the rejection of Catholicism today and provides a profound and practical vision of what will lead the Catholic Church to thrive again in the future. Rediscover Catholicism is quickly becoming the most read catholic book of our times. From the spellbinding opening story, Kelly grips his readers and takes them on a life-changing journey to rediscover the genius of Catholicism.
July 2017
"Unbroken: A World War II Story of Survival, Resilience, and Redemption" by Laura Hillenbrand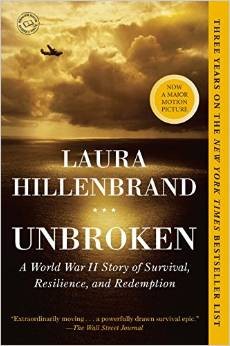 In boyhood, Louis Zamperini was an incorrigible delinquent. As a teenager, he channeled his defiance into running, discovering a prodigious talent that had carried him to the Berlin Olympics. But when World War II began, the athlete became an airman, embarking on a journey that led to a doomed flight on a May afternoon in 1943. When his Army Air Forces bomber crashed into the Pacific Ocean, against all odds, Zamperini survived, adrift on a foundering life raft.
Ahead of Zamperini lay thousands of miles of open ocean, leaping sharks, thirst and starvation, enemy aircraft, and, beyond, a trial even greater. Driven to the limits of endurance, Zamperini would answer desperation with ingenuity; suffering with hope, resolve, and humor; brutality with rebellion. His fate, whether triumph or tragedy, would be suspended on the fraying wire of his will.
September 2017
"The Seven Storey Mountain" by Thomas Merton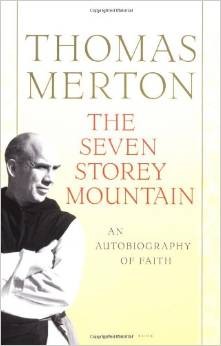 A modern-day Confessions of Saint Augustine, The Seven Storey Mountain is one of the most influential religious works of the twentieth century. This edition contains an introduction by Merton's editor, Robert Giroux, and a note to the reader by biographer William H. Shannon.
It tells of the growing restlessness of a brilliant and passionate young man whose search for peace and faith leads him, at the age of twenty-six, to take vows in one of the most demanding Catholic orders--the Trappist monks. At the Abbey of Gethsemani, "the four walls of my new freedom," Thomas Merton struggles to withdraw from the world, but only after he has fully immersed himself in it.
The Seven Storey Mountain has been a favorite of readers ranging from Graham Greene to Claire Booth Luce, Eldridge Cleaver, and Frank McCourt. Since its original publication this timeless spiritual tome has been published in over twenty languages and has touched millions of lives.
Mass Schedule
| | |
| --- | --- |
| Fri | 9:00am |
| Sat | 4:30pm |
| Sun | 10:00am |
| Mon | No Mass |
| Tue | 9:00am |
| Wed | 9:00am |
| Thu | No Mass |
All Services