Our most important fundraiser of the year!
14th Annual Raffle Kickoff!
Our annual Gold'n Harvest 50/50 Raffle Fundrasier kicks off
Sunday October 22nd
after the 10:00am Mass.
Please join us for hospitality Sunday in the church auditorium. Tickets will be available for sale while you enjoy coffee, donuts, and pastries!
Tickets will be available after Masses on Saturday and Sunday until the drawing date.
Drawing & Ticket Details!
Sunday, December 4th, 12:00 Noon
$20 Each
Breakfast by The Majestic Café
Adults: $5
Young Adults 12 to 18: $3
Under 12? Eat Free!
Maximum Prize
1st - $12,000
2nd - $5,600
3rd - $2,400
Minimum Prize
1st - $1,200
2nd - $560
3rd - $240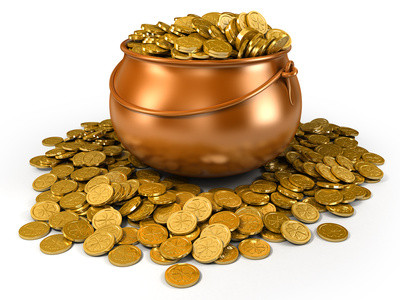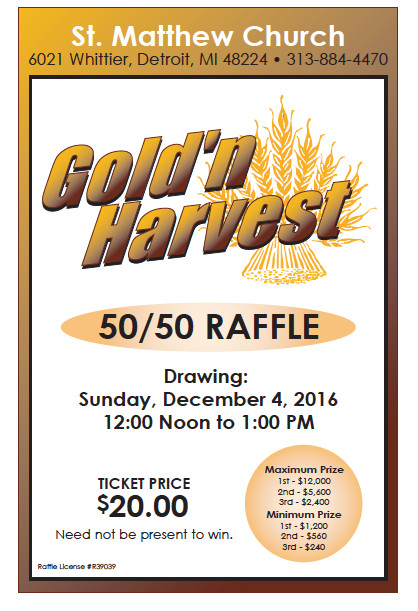 Mass Schedule
| | |
| --- | --- |
| Fri | 9:00am |
| Sat | 4:30pm |
| Sun | 10:00am |
| Mon | No Mass |
| Tue | 9:00am |
| Wed | 9:00am |
| Thu | No Mass |
All Services